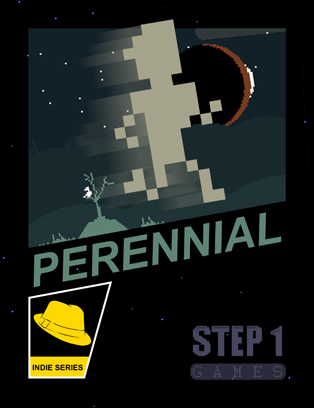 Perennial is a platforming game.
There's lot's of running and jumping and collecting coins with a bit of a combo mechanic to keep up the pace.
The levels are fairly linear with a bit of interwoven backtracking, usually on some new path through the level - an opportunity to find a secret area perhaps.
The intention here is to have smooth technical operation combined with a pure aesthetic that isn't gummed up by standard things like words. The story, such as it is, is revealed silently. This may mean some people won't know what's going on.

Perennial.ninja