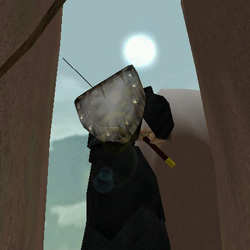 This was an RPG mod for the game
Starseige: Tribes
. I made a bunch of textures for the players and enemies in the game and some of the early buildings.
The mod was featured in the July 2001 issue of PC Gamer Magazine (
Page 1
,
Page 2
)
There is a website for the game, but it has changed a lot since I was involved.

Tribes RPG Website