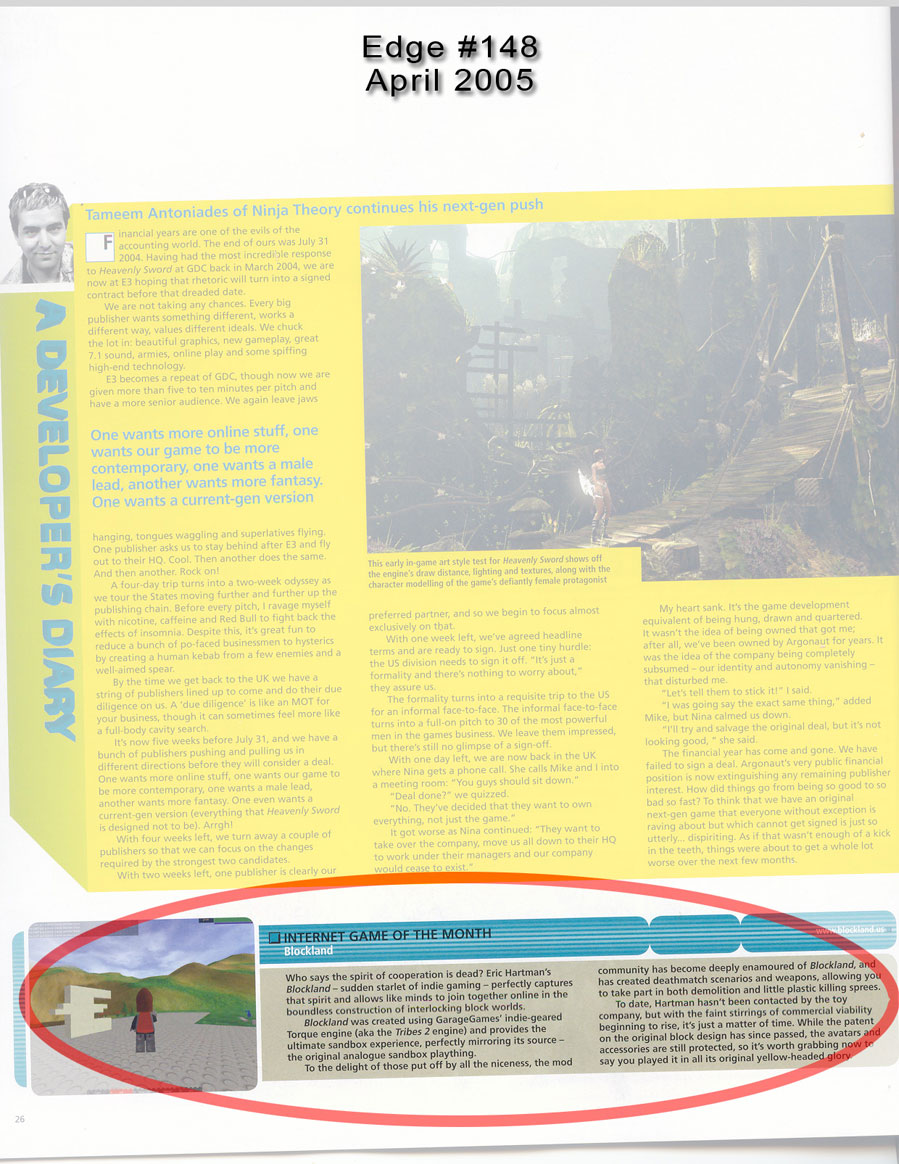 Yes, Blockland is a real game played by real people and was covered in real magazines. Please stop trying to delete the article from wikipedia.

Transcript:

Who says the spirit of cooperation is dead? Eric Hartman's Blockland - sudden starlet of indie gaming - perfectly captures that spirit and allows like mids to join together online in the boundless construction of interlocking block worlds.

Blockland was created using GarageGames' indie-geared Torque engine (aka the Tribes 2> engine) and provides the ultimate sandbox experience, perfectly mirroring its source - the original analogue sandbox plaything.

To the delight of those put off by all the niceness, the mod community has become deeply enamoured of Blockland, and has created deathmatch scenarios and weapons, allowing you to take part in both demolition and little plastic killing sprees.

To date, Hartman hasn't been contacted by the toy company but with the faint stirrings of commercial viability beginning to rise, it's just a matter of time. While the patent on the original block design has since passed, the avatars and accessories are still protected, so it's worth grabbing now to say you played it in all it's original yellow-headed glory.

Comments