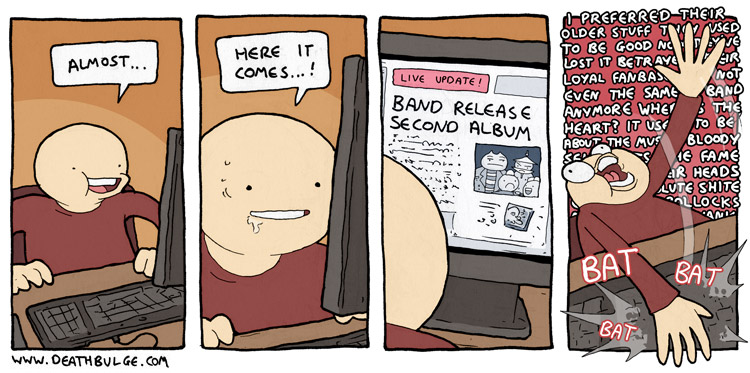 Source:
deathbulge.com
Transcript:

Fan: Almost...
Fan: Here it comes...!
Headline: Band release second album
Fan typing: I PREFERRED THEIR OLDER STUFF THEY USED TO BE GOOD NOW THEY'VE LOST IT BETRAYED THEIR LOYAL FANBASE THEY'RE NOT EVEN THE SAME BAND ANYMORE WHERES THE HEART? IT USED TO BE ABOUT THE MUSIC BLOODY SELLOUTS THEIR FAME WEN TO THEIR HEADS ....

Comments